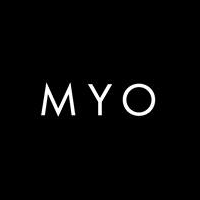 Myo
Myo are a 4 piece based in London who spend their time programming synths, crashing Ableton and battling Midi Controllers... They create a blend of future beat dance music and electronic soul.
Combining the expressive vocals of Sisa Feher with the angular hip-hop influenced playing and writing of guitarist Jim Daoud, Myo are trying to find the human touch in the world of programmed dance music.
Their co-conspirators in this search are bass experimenter Pete Bennie and drummer/producer George Bird whose conception of sound and rhythm is constantly in flux between the digital and analogue.
Sisa Feher – vocal, synth
Jim Daoud – guitar
Pete Bennie – bass, synth
George Bird – drums